Search a Street, City, Province, RP Number or MLS® Number
Welcome to HomesInHamiltonOntario.com
---
Hamilton Ontario is conveniently located in the middle of the Golden Horseshoe and just an hour's drive to both Toronto and Niagara Falls. This diverse city has seen tremendous cultural and economic growth over the last few years, and is no longer known as "Steel Town". Hamilton is increasingly being recognized for its vibrant arts, culture, festivals (Supercrawl, Art Crawl, Festival of Friends, Buskerfest), award-winning restaurants (from casual to top-notch eateries), unique shopping (Locke Street, James North, Ottawa Street, Concession Shops), Health Sciences (McMaster Children's Hospital, Juravinski Cancer Hospital to name a couple), research (Innovation Park), and an extensive array of lush trails, conservation lands and over 100 Waterfalls.
Use this website as your Go-To Guide to Hamilton. Check out the highlights of each community. Learn about the neighbourhoods and the Real Estate districts. See the average Real Estate selling prices, the homes, townhouses and condos currently for sale, styles of homes, schools, and recreation. Hamilton is an affordable place to live and call home, and there is a neighbourhood for everyone, whether you are a nature lover, artist, small business owner, first-time-buyer, family, or a senior. Let this website help you figure out what community within Hamilton, which also includes the surrounding municipalities such as Ancaster, Dundas, Glanbrook (Mount Hope to Binbrook), Stoney Creek, Grimsby, Caledonia, Burlington, Waterdown and Flamborough, is best for you and your family.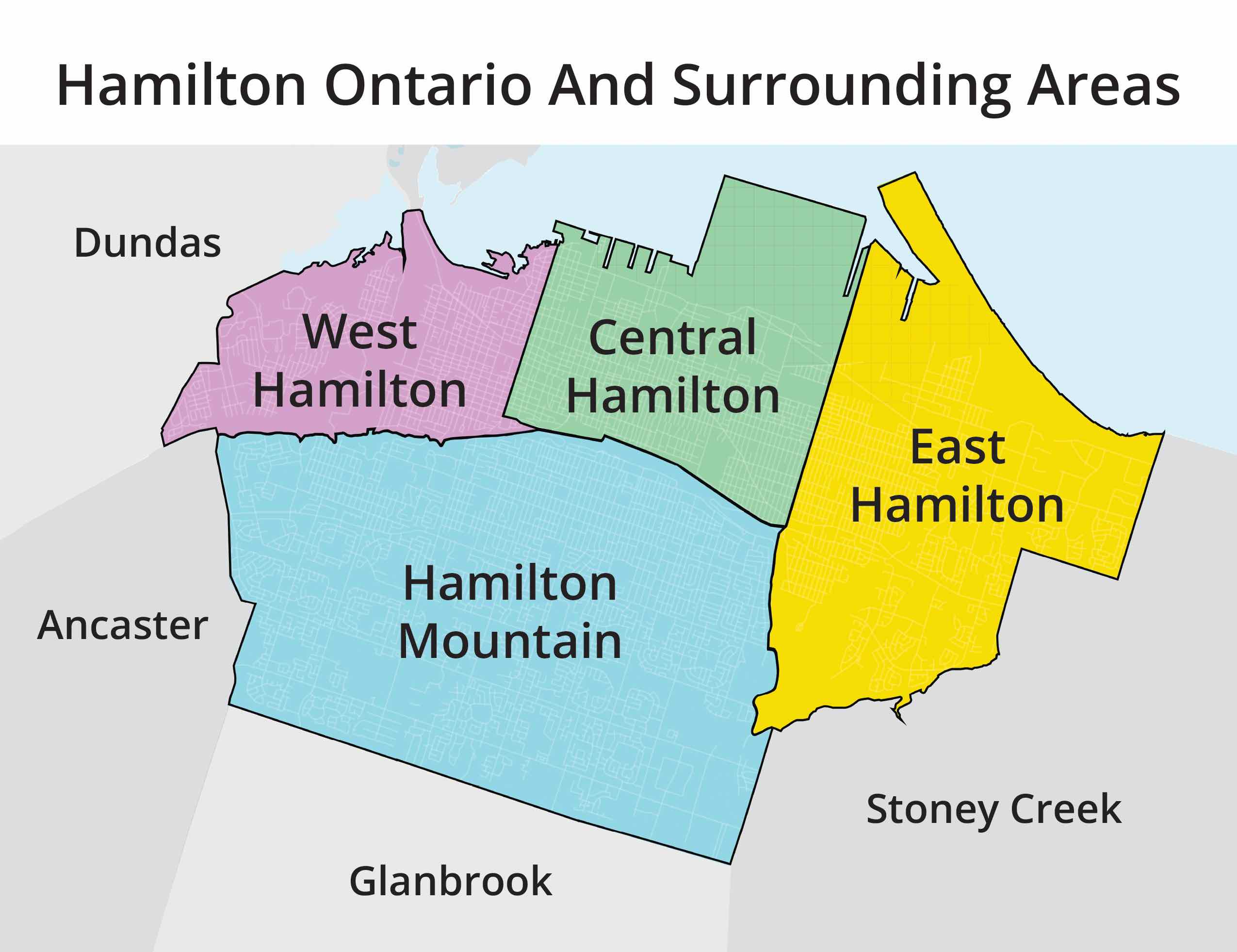 SchoolQ – Neighbourhood Reports
---
Now you can have access to the Most Comprehensive School and Neighbourhood Information in Seconds! Where you send your child to school is one of the biggest decisions you ever make. Choosing the right school for your children goes hand in hand with choosing the right neighbourhood. My commitment to the community is always to provide information about our neighbourhoods that help families make better decisions and now I am proud to bring you
SchoolQ.
SchoolQ's
team of experts has pulled together all of the school information you'll need to make an informed decision – including specifics on school catchments, testing scores, and honest information about a school's community strengths and highlights.
SchoolQ
takes the guesswork out of finding a home that fits your family needs. You can even search for homes for sale within any school's catchment area! I've provided you with free reports for any address in the neighbourhood, showing homes that are nearest to the best schools, parks and recreational facilities, safety, transit and much more.
Now, let's get you started and help you find a

School and a Neighbourhood You Love!
More Ways I Can Help!
---
Don't know where to start? Don't worry that's what I am here for!
Feel free to Sign Up for any of these offers and cancel any time.
Sign up now to receive the Hamilton MarketWATCH Weekly Newsletter so you can stay up to date on the Local Real Estate Market.
See houses, condominiums and townhomes For Sale, in every price range, throughout Hamilton, Dundas, Ancaster, Stoney Creek and Glanbrook by email every Tuesday!
If you are thinking about Buying in the next 6 months you need to know as soon as a listing hits the market. Get notified every day about every listing that matches your criteria.
Be one of the very first to have access to properties that match what you are looking for directly to your email as soon as they come on the market.
Find out what homes just like yours are selling for, in today's market. Get a Customized Report with up-to-the-minute statistics and actual selling prices of properties that have sold near you in the last 30 days.
Sign up to start receiving your monthly mailed report. Available for Hamilton, Dundas, Ancaster, Stoney Creek or Glanbrook.