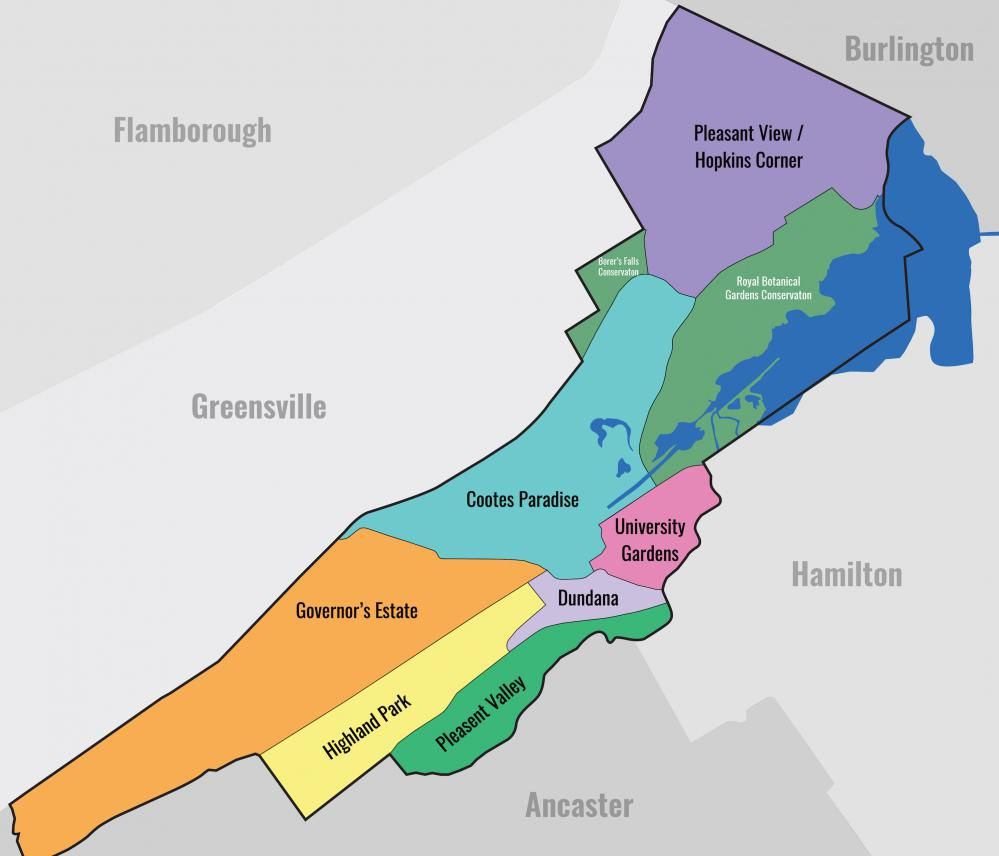 Dundas 
University Gardens | Dundana | Pleasant Valley | Hopkins Corner | Highland Park | Cootes Paradise | Governor's Estates
Dundas is bordered by Westdale/Ainslie Wood in West Hamilton, Ancaster, and Flamborough, and is at the western edge of Lake Ontario. The nickname "Valley Town" was from the fact that Dundas is located at the base of the Niagara Escarpment. Dundas has a large community of potters and several studio shows/walking tours in the town featuring their work each year.
Dundas offers a pretty historic downtown surrounded by breathtaking nature, the Niagara Escarpment, waterfalls, trails and great restaurants.
Highland Park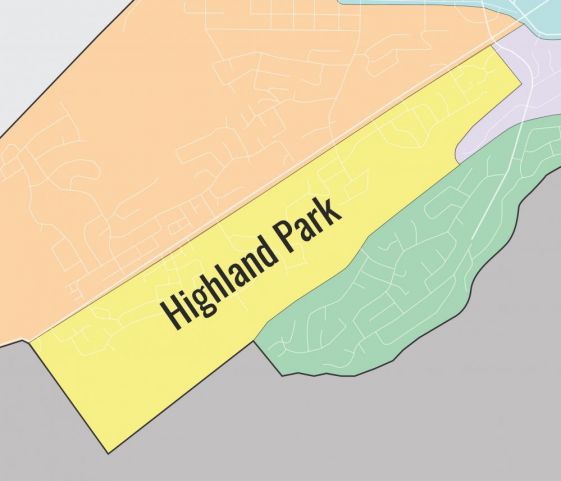 Highland Park , (between Governor's Road and the conservation area) also, offers new and custom builds but is mostly known for its nice sized lots, and the close proximity to the Dundas Valley and Spring Creek Conservation Areas.
Governor's Estates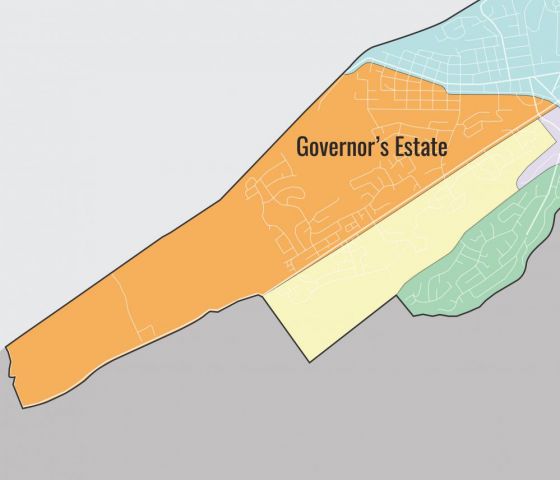 Governor's Estates (between King Street West and Governor's Rd.) offers most of the newest construction with larger 2 storey detached houses, and townhomes, condo apartments and features Dundas Golf and Curling Club, and J.L. Grightmire Arena.
Pleasant Valley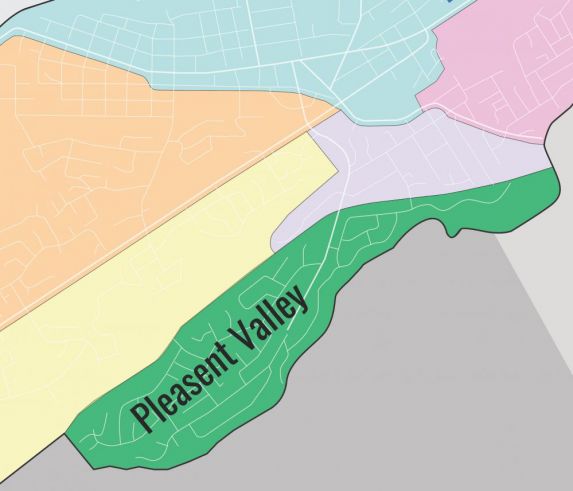 Pleasant Valley, (between Osler Drive and almost entirely borders the Dundas Conservation Area) At the base of Ancaster, Pleasant Valley has some of the most beautiful views of the escarpment and the conservation lands surrounding it. The Hamilton Brantford Rail trail runs through this neighbourhood and you will also find University Plaza Shopping Centre in this area.
Cootes Paradise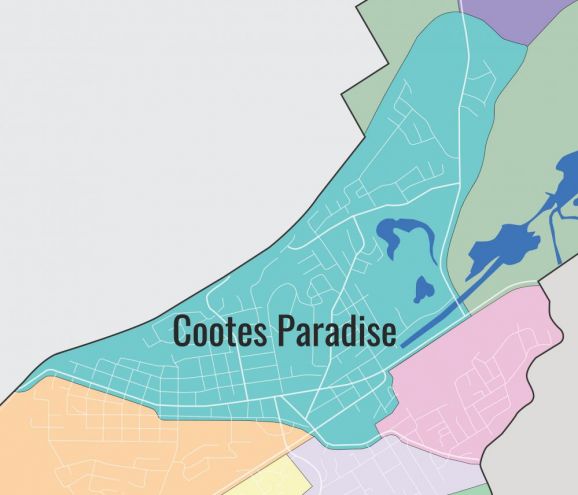 Cootes Paradise (basically everything north of Cootes Drive and King Street) This is the oldest neighborhood with beautiful century homes and cottages, 2 storey, 2.5 storey, 1.5 storey, 1 floor…just about every style you can picture. Downtown Dundas, with its full mix of quaint shops, healthy food options, unique stores, and restaurants, locally infused creative choices…you name it. Truly a great place to visit if you are in the area! Another great feature in this area is the Dundas Driving Park, at the top of Cross Street, nestled under the escarpment and the Sydenham Hill. 
Dundas Real Estate
The overall average Residential Selling Price in District 41 – Dundas (as shown in the Hamilton – Burlington Real Estate Map available in your Relocation Package) which includes Cootes Paradise, University Gardens, Pleasant Valley, Highland Park, Governors Estates Neighborhoods was $300,858 at the end of 2008 and 5 years later at the end of 2013 it was $386,385 and so far in 2017 it is just over $600,000.
You'll find a wide range of home styles in Dundas. Each neighbourhood has a good mix and offers its own unique attributes. New construction, large 2-storey custom builds, townhouses,  1-floor bungalows, 1 1/2 storey, and a good mix of Condominium Apartments with different styles, sizes, age and price ranges.
| | | |
| --- | --- | --- |
| Type of Property | Price Range | Average Sold Price |
| Detached Houses | $325,000 – $2.6 Million | $675,000 |
| Semi-Detached Homes | $400,000 – $800,000 | $549,000 |
| Freehold/Condo Townhouses | $350,000 – $800,000 | $475,000 |
| Condominium / Apartments | $160,000 – $695,000 | $388,000 |
Dundas History
Dundas was given its name by the Lieutenant Governor of Upper Canada, John Graves Simcoe (after his friend Henry Dundas), in 1814 and was previously known as Coote's Paradise. Some of the well known historical buildings still standing are the old Post Office built in 1913, the Carnegie Gallery built in 1910, The Collins Hotel has been around since 1841 with its exterior changed only slightly over for over 100 years until extensive renovations took place starting in 2015.
The Collins Hotel is now called The Collins Brewhouse. Stan Nowak wrote a great piece about the History of Downtown Dundas and states "Most of the buildings east of the Collins Hotel are built after 1881, due to a fire that destroyed all wooden structures east of the Collins to Cross Street. While most of the ground floors have been altered throughout the decades, the downtown's building's facade from the 2nd floor up and skyline remains very well-preserved from Victorian times."
Medical Centres
McMaster University Medical Centre & Children's Hospital
Built: 1972
1200 Main Street West
Hamilton Ontario
Website
Shops | Services | Events
Dundas Current MLS® Real Estate for Sale