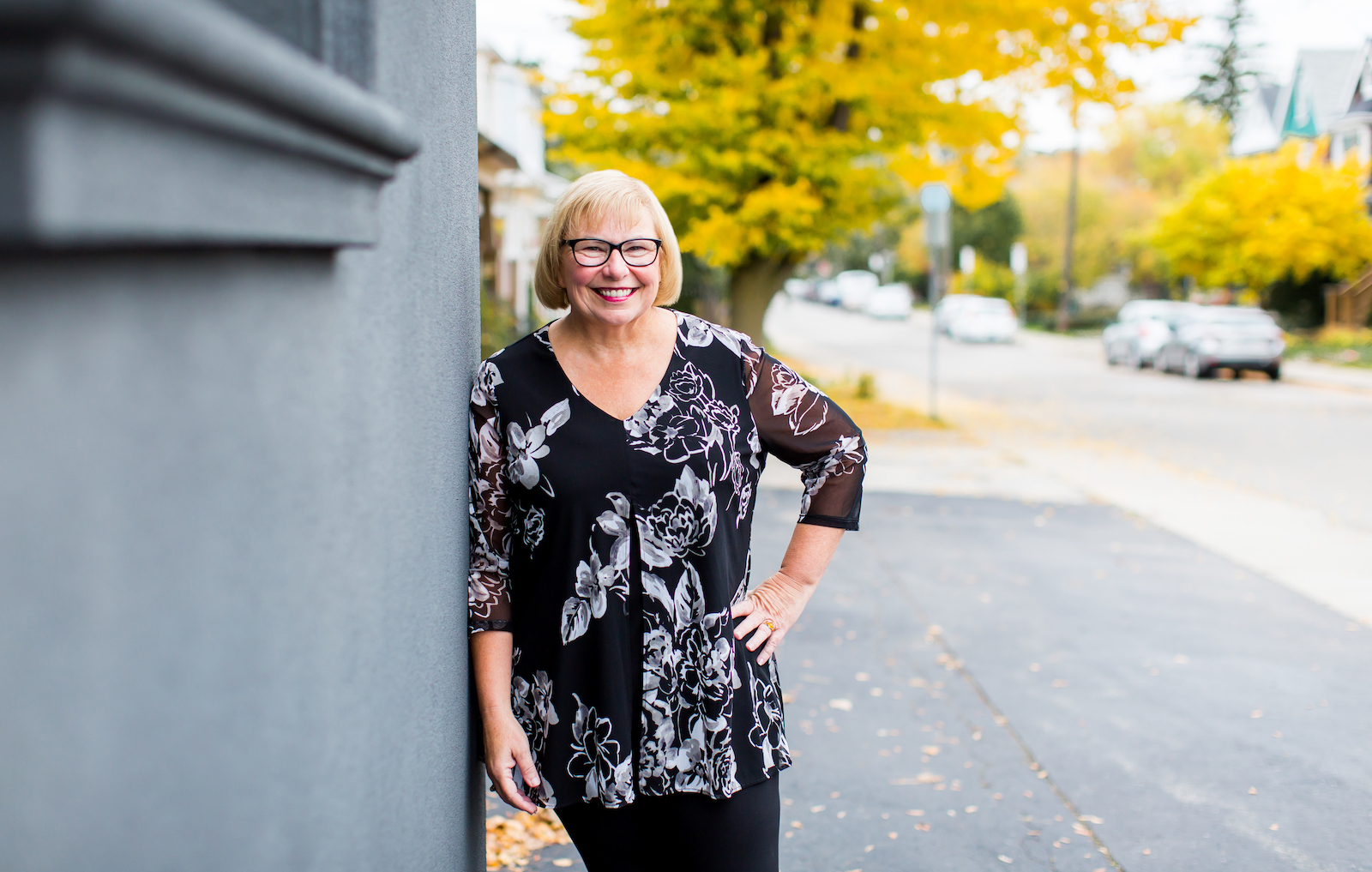 Meet Laura – Hamilton's

Local Realtor®
Laura Doucette is a full-time Realtor® that has been helping people with all their Real Estate needs since 1990. Laura grew up in Westdale, one of the neighbourhoods in West Hamilton near McMaster University and Hospital. She currently lives on what locals call "the Mountain" which is the Escarpment in Hamilton. Laura's passion is helping people create a better life, through Real Estate. She works very hard for her clients and in return is grateful and humbled to be the person her clients come back to as their family Realtor, and who they continue to refer their friends, family and work colleagues.
If you are thinking of making a move to Hamilton or any of the surrounding areas, you definitely want to work with a pro who really knows the area inside and out. You need to know that Laura is known to point out the worst in houses. Her clients often say, jokingly, "Hey Laura, have you LET anyone buy anything lately?" They know she is tough when looking through any potential properties, looking for problems and pitfalls and anything that could become an issue in the future. You want to make sure someone like Laura is looking into the resale value, whether the neighbourhoods are up and coming, school catchments and ratings, and if the home and the neighbourhood are an overall "good fit" for you and your family.
If you are thinking about Selling a House you will want to get an honest, experienced point of view of your home's TRUE Market Value. Laura will give you the whole truth and not just what you want to hear. She is a student of the changing trends and local statistics and can give you a very thorough view of the Current Market. How your property is marketed is extremely important. Social Media is an area Laura excels at in all forms to help your listing get the full exposure it deserves, to sell for top money and in the fastest time possible.
The experience Laura has gained after living in Hamilton her entire life and working Full Time in Real Estate since 1990, is immeasurable. She can tell you about the best neighbourhoods, the up and coming areas and the "not so good" spots to live. Check out the Monthly Statistics Market Reports to get a feel for how much Laura studies the ever-changing market. If you are a first-time buyer, a senior looking to downsize, a growing family, or someone looking to relocate or invest in Hamilton, you want someone who will look out for your best interests. Let Laura teach and guide you for all of your Real Estate needs throughout Hamilton, Ancaster, Dundas, Glanbrook (from Mount Hope to Binbrook), Grimsby, Caledonia, Waterdown, Flamborough and Burlington!
Want an easy conversation starter with Laura? Here are some suggested topics: Grandkids, Sports, Dark Roast Coffee (Ok, ANY Coffee), Social Media, Beaches, Chocolate…and Real Estate! 🙂
Laura Doucette is the BEST realtor on the "face of the earth"!! I have know Laura since 1992 and have experienced her excellent personal and professional expertise many times. Laura has been involved in all the homes I purchased and sold-5 in total. I am not planning to sell again, but if I were to do so, Laura is THE only agent I would use!!! Laura has gone " above and beyond each and every time".
Her knowledge of the real estate business is excellent. I have referred several of my friends to Laura and they have been very satisfied. Laura is a warm, caring, concerned woman and her personal / professional integrity is unquestionable. Moving is one of the most stressful situations…Laura does everything she can to help make it as "stress-free" as possible. 
"We first met Laura at an open house that we pondered through on a Sunday afternoon. From that first meeting, my husband and I felt that Laura was the right person to help us find our first home. Thanks to Laura's professionalism, tips, easy going attitude without any pressure, and willingness to go beyond her job in finding our first home, our family is now settled into our dream home. Thank-you for making our first home purchase such an exciting one!!!!"
"I want to thank you Laura, for your exceptional service and devotion to our needs and interests. You went the extra mile for us and on three particular houses pointed out defects which could have gone unnoticed by us and lead to serious difficulties. It was always a pleasure meeting with you and having the reassurance of your extensive and informed knowledge of the Hamilton area by our side. May your career in Real Estate flourish and expand. You deserve it." 
Thank you for everything; your special attention to detail, your knowledge, your expertise, and your help in educating me. You truly do go the extra mile and I appreciate everything you have done to help me make my dream come true!
Thanks again for EVERYTHING, you are a phenomenal realtor and person. We couldn't have done it as seamlessly without you. I will refer you to everyone I know…because the service you provided me goes beyond the call of duty! 
We love our new home! Laura was fantastic every step of the way. Her knowledge of the local market was invaluable, especially since we had never lived in Hamilton before! She was with us every step of the way. Thanks, Laura! 
Sutton Group Innovative Realty Inc., Brokerage
Established in 1990 and under the same leadership and guidance since. With over 70 professionals in the office, it is obvious that this is a strong local company with integrity and a huge commitment to the Real Estate industry and it prides itself on providing friendly, efficient, professional service, using the most up to date groundbreaking technology to help serve you. Sutton Group Innovative Realty specializes in many different avenues of Real Estate including resale homes, new homes, development of land, commercial and investment and who speak many different languages.